The Top Ten Spookiest Adult Halloween Gifts
This site features Affiliate content and contains affiliate links. For more information see Disclosure.
This just in: Halloween is the best holiday ever! No, really it is. And the best part? Adult Halloween gifts to go with it! YES! This very special day is spooky, fun, scary, hilarious, and it is the one day of the year you can be yourself and be as crazy as you want to be. BOO!
Adults love to plan fun Halloween parties, make deliciously scary food, and make ghoulish adult beverages (with skull cubes of course) and zombie jello shots.
Let's take a spooky peek below at some super creeper adult Halloween gifts that we all love to use and have some fun with too! There are more than 10 gifts listed because they are all so good!
---
This one is extra creepy for the adult Halloween lovers that want to enjoy some tea, coffee, or any other scary drink!
---
This is the coolest T-shirt and the spookiest to wear at Halloween! You need to eat a sandwich!
---
Here are some GEMS for the 2 creepiest and scariest horror movies ever made! Friday the 13th and Nightmare on Elm Street. These shot glasses are perfectly creeper!
---
I LOVE THIS ONE!! It is a Pyro Pet Candle and when the candle melts down you have a cat skeleton underneath!! So scary and super badass.
---
This is a great Witch Cauldron Coffee Mug to use anytime but especially around this witchy Halloween holiday.
p.s. Wine goes in this cauldron perfectly too!
---
These are the best skull ice cube molds and ready to use for your creepiest drinks. I absolutely LOVE these skull molds!
---
This is PERFECT to showcase your haunted Halloween baking skills and cook up some spooky skull cakes!
---
Got Skulls? You will LOVE This spooky sugar skull tumbler with a BPA-free sliding lid for a spill-proof experience. It is triple-insulated and stays hot up to 8 hours and cold for up to 24 hours. Nice!
---
These Socks are the coolest and creepiest!
---
Feeling Witchy? This shirt is perfect for you. Super cute and witch worthy!
---
Other Spooky Adult Halloween Gifts
There are more creepy and fun adult Halloween gifts that you cannot pass up! This Halloween holiday is such a blast to celebrate for us adult folks to have some creepy fun too! Check out the other badass gifts below.
HOT STUFF! If you love hot sauce and skull jars this is a win-win! I am a sucker for hot sauce and skulls. Try this bone rattler hot sauce with your deadliest Halloween recipe.
---
Are you into scary movies? Halloween was the best one! These socks are creepy and oh so cool at the same time!
---
These are oh so creeper and super cool! These ceramic anatomy plates can be used as ring dishes, candy dishes, or anything your heart desires. If you can find it.
Related: Four Anatomy Coffee Mugs
These spooky mugs are super creepy and perfect goth horror decor AND great coffee or tea mugs to use daily.
---
Your favorite Day of the Dead sugar skull coasters. Set of 4 or 6 and perfect for every occasion especially Halloween.
---
This super creeper skull whiskey decanter is perfect if you are a whiskey or wine drinker. This is a Halloween favorite!
---
Got Creepy yoga? Well, here you go! The perfect tank top for your meditation and yoga practice and to work those bones!
Related: Halloween Meditating Skeleton T-Shirt
---
Have fun and hold your own Creepy Halloween Party or Haunted House Extravaganza. Customize it however you want to! Be as creepy as possible.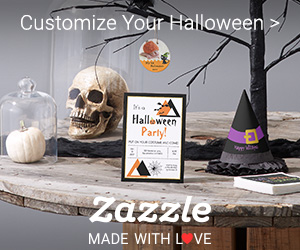 ---
Conclusion
If you are an adult and absolutely love Halloween then you found the best adult Halloween gifts to enjoy with your friends or even by yourself! I hope you enjoyed the spookiest Halloween gift list I came up with. It is truly the best holiday ever and so ghoulishly fun! You just have to pull out your spooky creativity and have a total blast with it.
Besides dressing up your kids, do one better and dress up your dogs and cats, get all the scariest decorations set up for your outdoor haunted house celebration, make fun boo-licious adult drinks, and wear the creepiest homemade costume you made for yourself in 5 minutes! Happy Halloween!
Related Content: 6 Ultimate Fall Self-Care Tips
10 Badass Reasons Why I Love Fall
---
PIN FOR LATER
---
Disclaimer
The advice and discussions presented on this website and in our products are solely for informational, entertainment, and educational purposes only. The information given is meant to serve as self-help for personal use only. Jennifer Baucom and Jen Baucom LLC are not licensed to provide financial, legal, or health advice.
Amazon Associates Disclosure
Jennifer Baucom is a participant in the Amazon Services LLC Associates Program, an affiliate advertising program designed to provide a means for sites to earn advertising fees by advertising and linking to Amazon.com
Jennifer Baucom is a Spiritual Life Coach and Chakra Healer helping highly sensitive empaths heal chronic fatigue for the mind, body, and soul. Jennifer offers a holistic and naturopathic approach for a balance of physical, emotional, mental, and spiritual self-care + chakra practices to achieve optimal wellness and success in every area of life. She holds a master's degree in IT computer science and currently completing her NLP, hypnotherapy, reiki, and life coach certifications.
When she's not working with clients doing healing sessions for chakra energy, you can find Jennifer hanging out with her 4 fur babies, meditating, taking photos of sunrises & sunsets, or traveling with her husband.